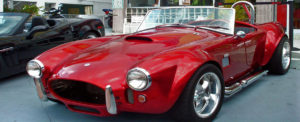 Automobile Liability Insurance.
If you have a license, you are required by state law to have auto insurance. Talk to our agents to determine which of our personal and commercial policies will protect your vehicles the best. If you have children with driver's licenses, you can add them to your policy as well. To properly protect you from the ever-present danger of large awards for auto liability, it is important that you maintain the proper level of coverage for your particular situation.
 Compulsory Auto Policy Coverage
Compulsory Auto Coverage includes Bodily Injury to Others, Personal Injury Protection, Bodily Injury Caused by Uninsured Auto, and Damage to Other Property Owners. Optional coverage includes Bodily Injury to Others, Collision, Comprehensive, Medical Payments, Towing and Labor, Substitute Transportation, and Bodily Injury Caused by and Under-insured Auto. Contact us today.
Save
Save